MP Alex Burghart visits Great Warley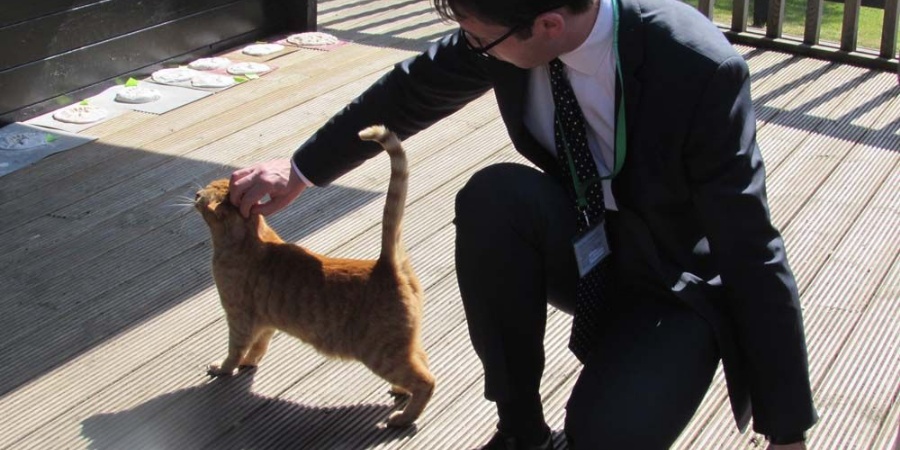 We were delighted to welcome Brentwood and Ongar MP Mr Alex Burghart to our school today. He toured the school grounds with Mrs Kernaghan, visiting classes and immersing himself in the school day.
Mr Burghart chatted to reception about caterpillars, received a lovely welcome from our Year 6 class, watched a dodge ball game in the gym, and discussed the Royal Wedding with our children too.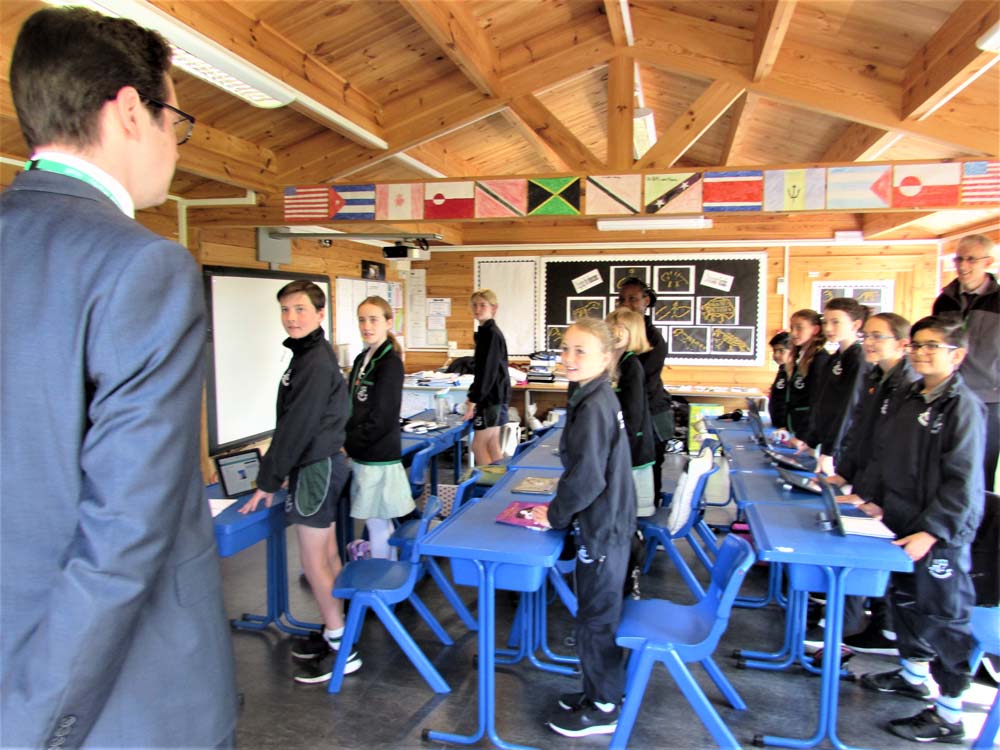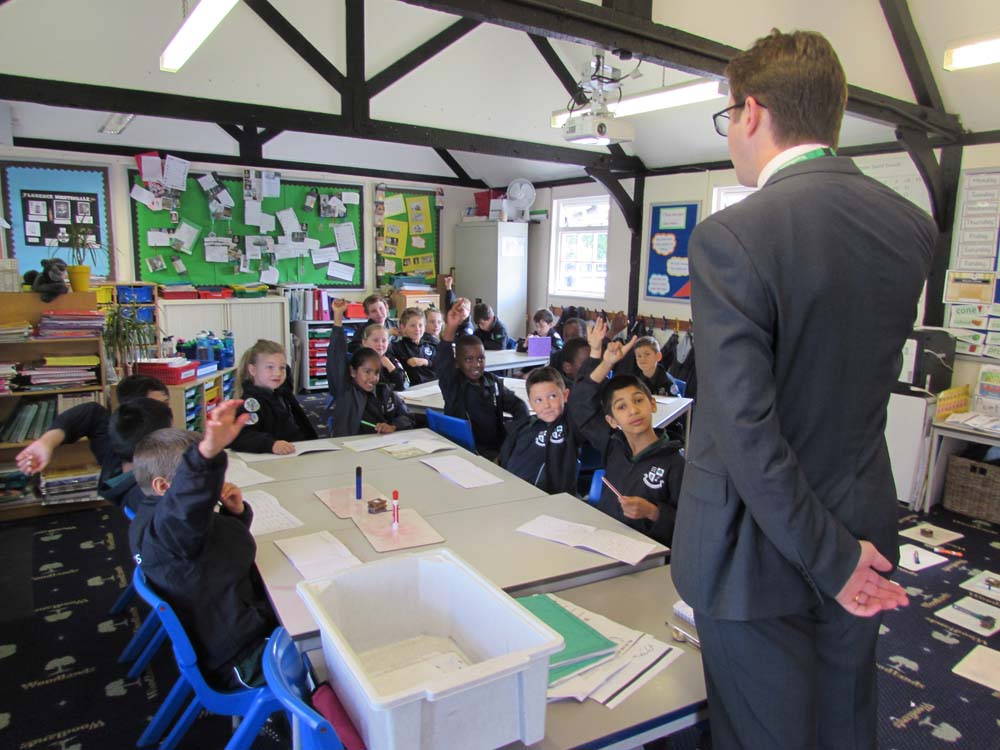 When Mr Burghart asked the Kindergarten class what was the biggest number they knew, Bowen enthusiastically answered "3!" which was quickly followed by Eri's answer of "168!" – that is a very big number Eri!
As a former teacher himself, Mr Burghart couldn't resist giving an impromptu lesson to our Year 3 students who are currently studying Invaders and Settlers. We were very impressed with their knowledge on Anglo-Saxons, especially Drew who answered some really tough questions.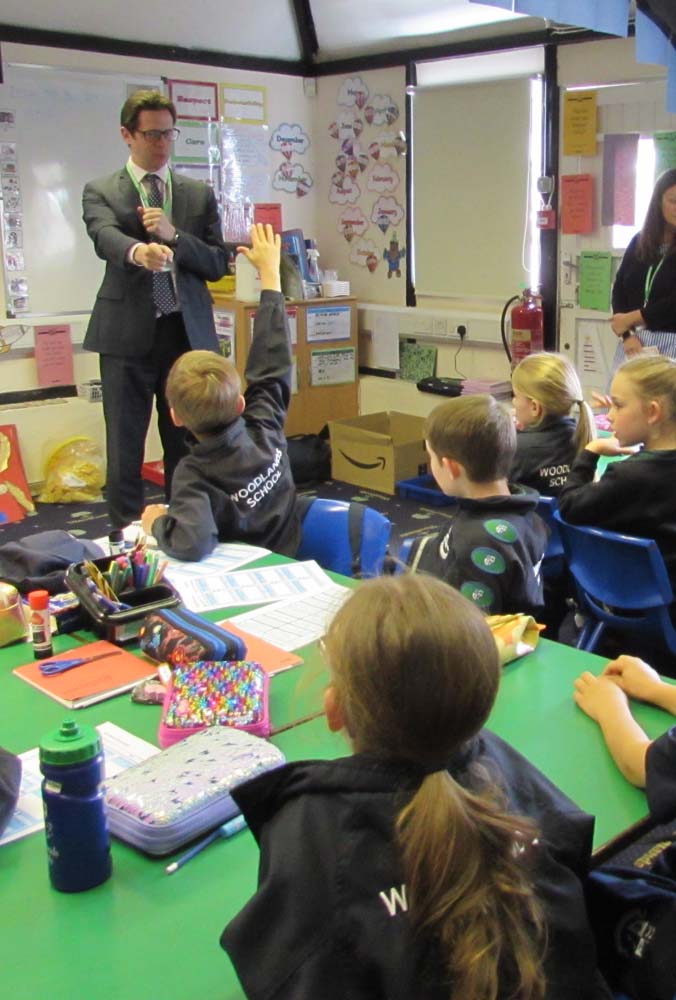 Mr Burghart's final stop was the year 1 classroom, where the children had prepared some tricky questions of their own! He was put on the spot by Hector who asked "Have you ever argued with the prime minister?" to which he replied – "Not yet but there's still time". He then admitted to Adem, who asked if he wanted to be Prime Minister, that it was a very tough job and he thought it best to leave Theresa May to it. We also discovered that Mr Burghart's first jobs included being a paper boy and a blueberry picker – thanks to Ava for asking that question.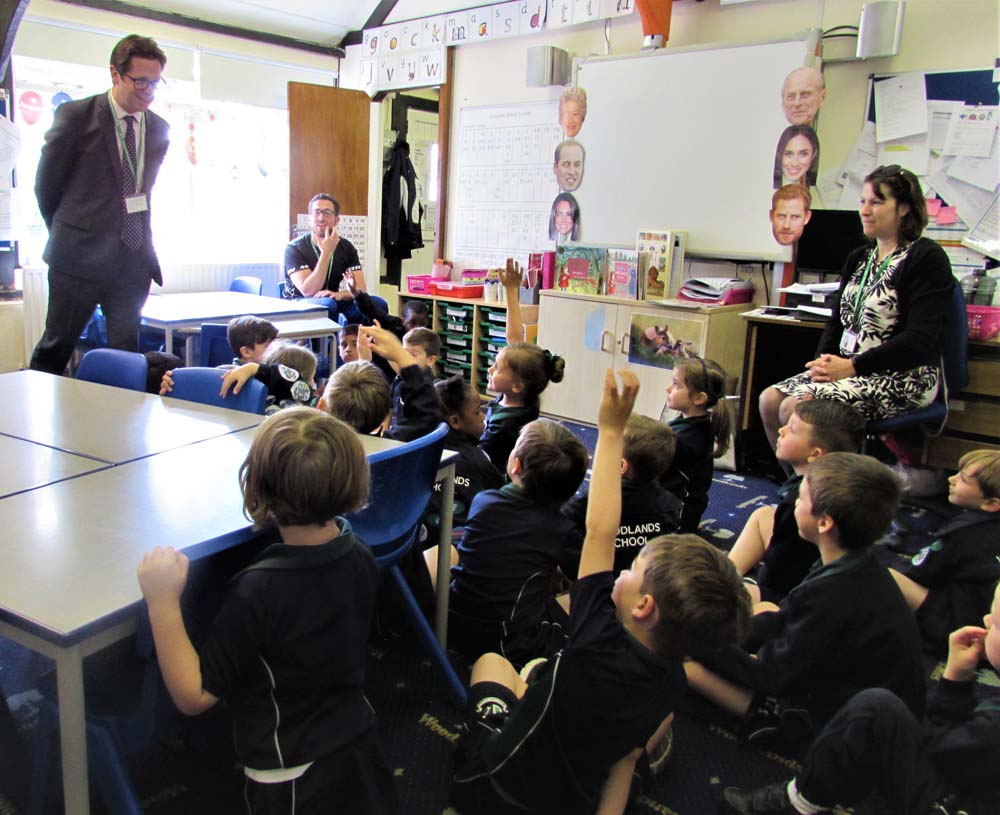 Mr Burghart was very grateful to the staff and children at Great Warley for their time and for making him feel so welcome. Even T-Cut, the school cat, made a point of saying a special hello.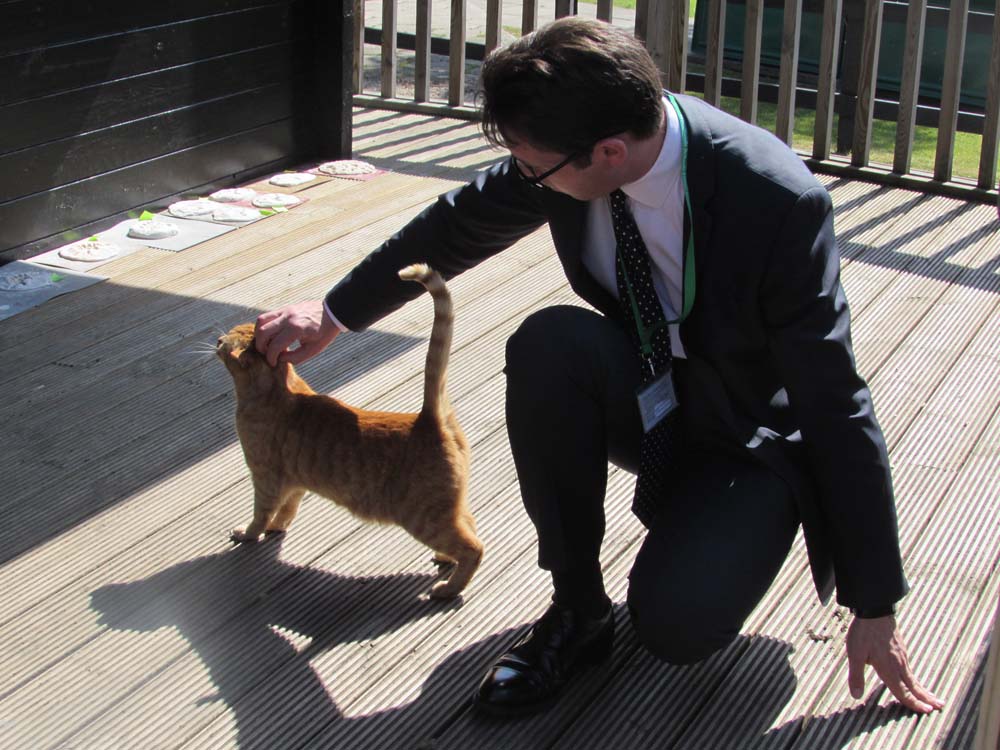 Mr Burghart is committed to visiting all schools in his jurisdiction and we look forward to welcoming him to Woodlands School Hutton Manor next month.