Kite Flying for Fathers' Day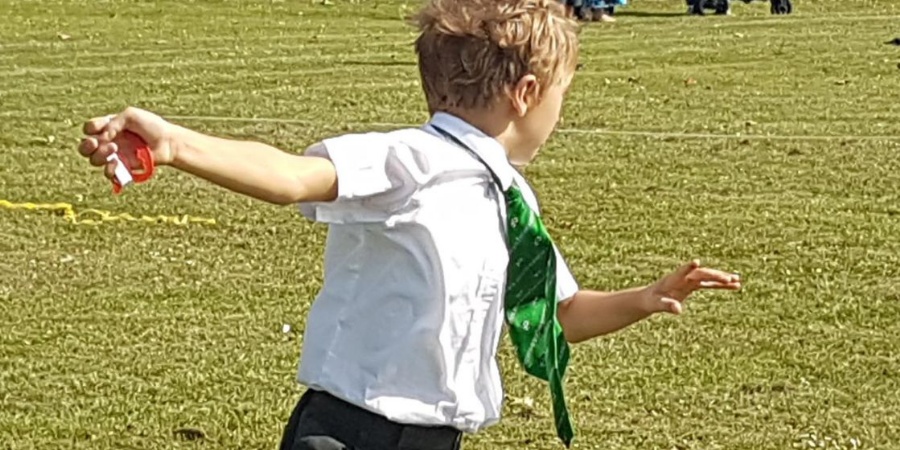 We welcomed dozens of dads and grandads onto the school playing field today for some sunny sessions of kite flying as a special Fathers' Day treat.
Instead of a special assembly this morning, we wanted to do something different and fun, and were lucky to have the most perfect weather for kite flying. The children absolutely loved running with their kites souring in the breeze, getting top tips on technique from their dads. We did, however, hear a few shouts of 'It's my turn!' from children whose dads may have gotten a little carried away!
There was an amazing turn out for both the morning and afternoon kite flying sessions - thank you to everyone who came along, and we hope all our families have a wonderful Fathers' Day this Sunday.