Woodlands School of Rock!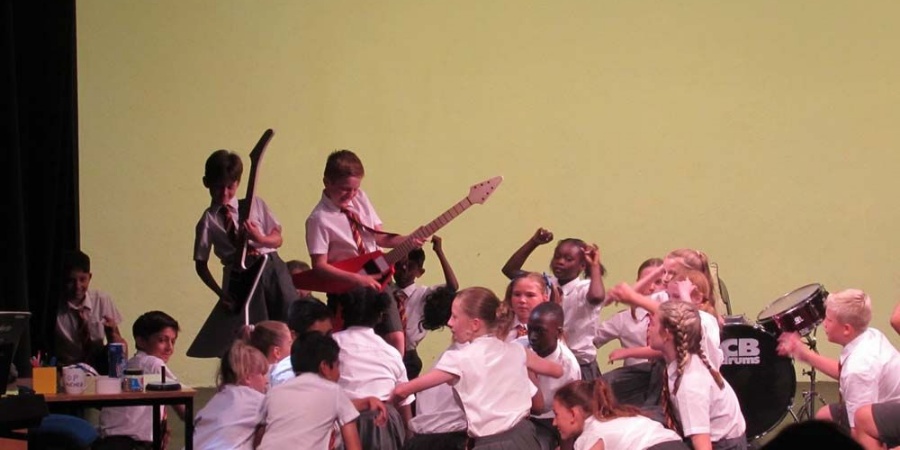 Woodlands School Great Warley stormed the stage at the Thameside Theatre in Grays on Wednesday evening with a rocking end of year performance.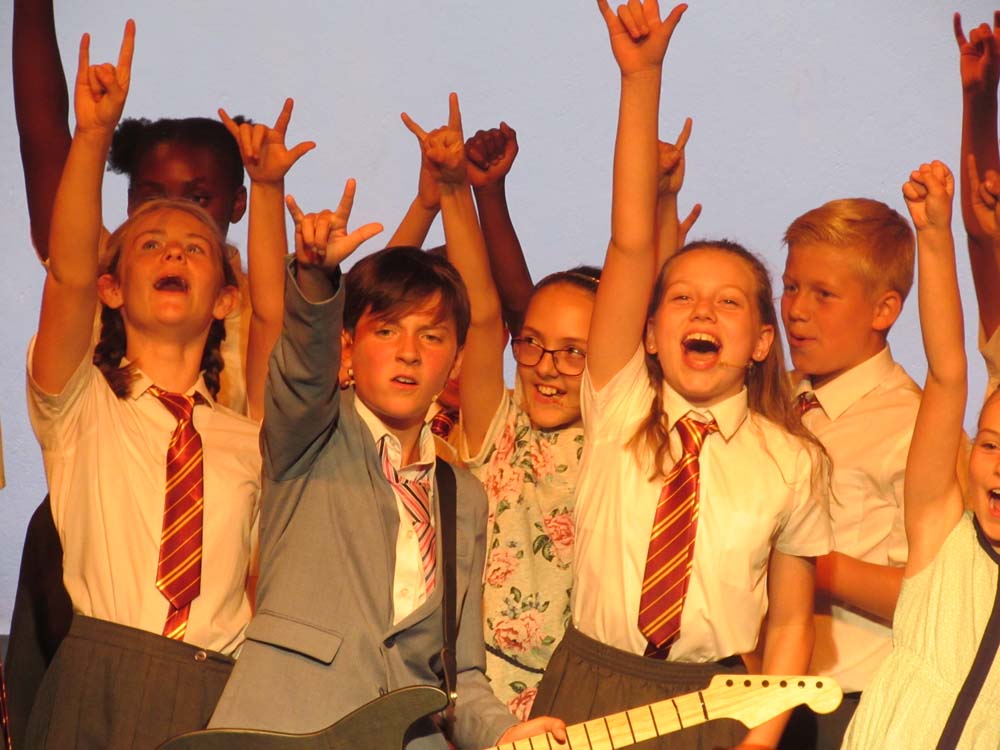 Pupils from years 4, 5 and 6 performed their version of the musical "School of Rock", derived from the film (starring Jack Black) and west end musical of the same name. The performance really packed a punch from start to finish, with belting solos, serious guitar shredding and high-energy dance routines from the whole cast.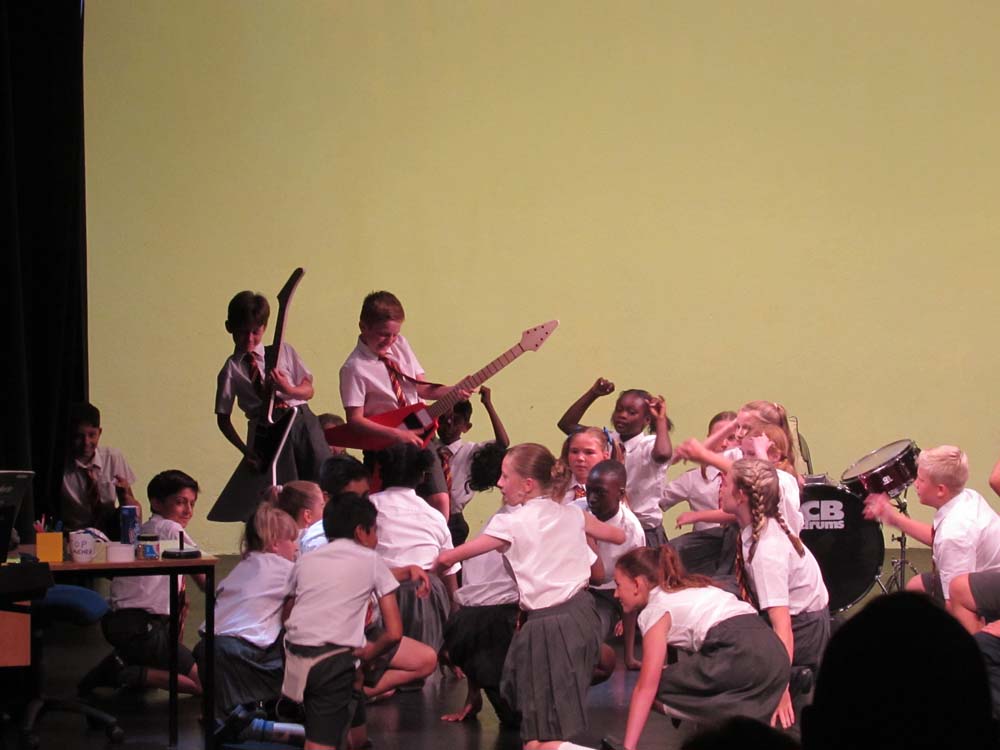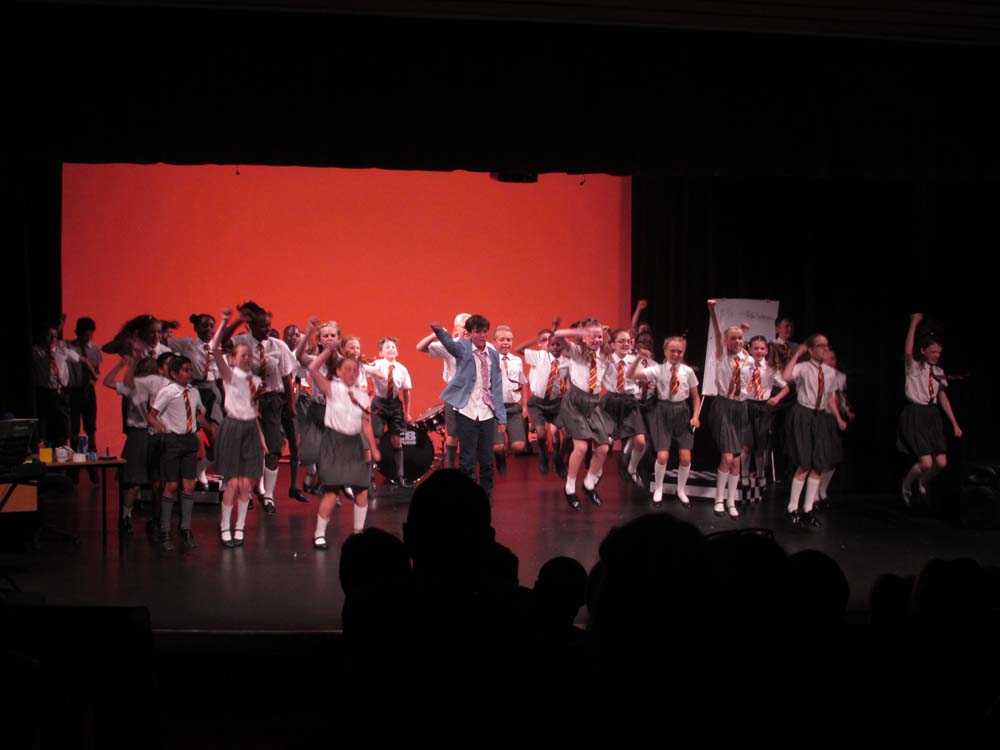 Parents and teachers alike were in stitches at the witty script and cheeky jokes, and everyone was clapping along by the last performance of the show's big number, 'Stick it to the Man'.
The lead role of Dewey Finn was superbly played by Noah Higgins age 11. Noah's father Mr Higgins commented that he had been feeling terrified on Noah's behalf leading up to the performance, whereas Noah himself had been surprisingly calm despite all the lines he had to learn. Mr Higgins kindly made all the guitar props that were used in the show – a huge thank you to him for that.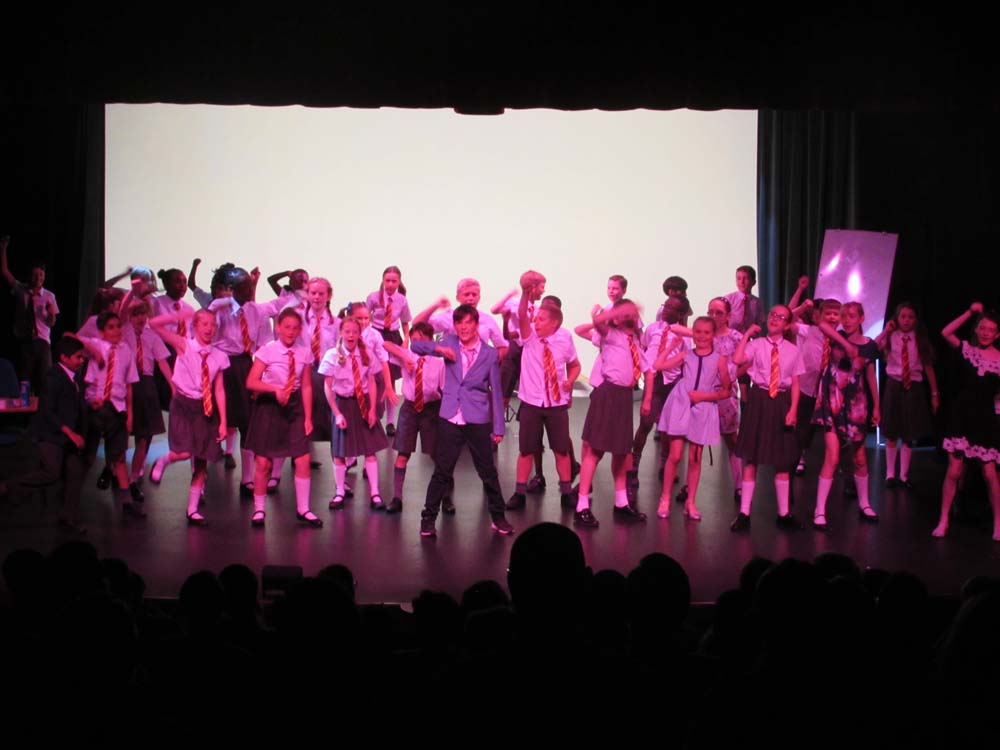 Other stand out performances came from Emily Lingard as the enthusiastic class president, and Claudia Hadley as head teacher, who performed a stunning solo of the ballad 'Where did the rock go?'.
The school are hugely grateful to Mr and Mrs Edwards, our Drama teachers, for all their hard work in bringing the production to life. They, along with all our teachers and parents, are immensely proud of the children for putting on such a great show.