Tournament Winners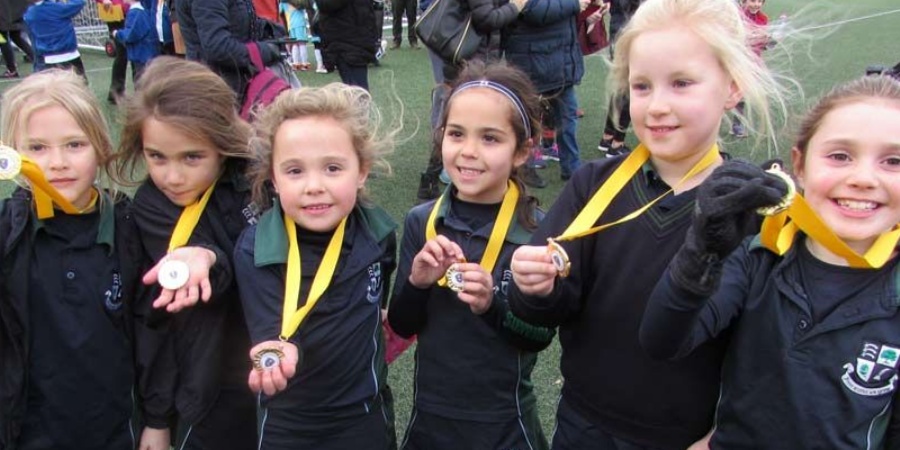 On Tuesday 5th March sixteen very excited Year 1 and 2 boys and girls played in a football tournament at Shenfield High School against many of the local primary schools from the Brentwood District. There were over 40 teams and nearly 400 students involved in the tournament.
For many of our students this was the first time they had represented Woodlands School Hutton Manor and it was clear they were delighted at being given the opportunity. The format of the tournament was to play 4 or 5 pool games with the top team in each pool progressing to a semi-final and then the final, depending on how well each team performed.
Both the Year 1 Boys and the Year 2 girls progressed to the semi-final, with the girls winning comfortably and reaching the final. They dominated the final taking an early lead and peppered St Thomas's goal line but could not find the back of the net. With about two minutes to go St Thomas's scored to equalise and the game finished in a draw, with both teams sharing the victory.