100% Distinctions in LAMDA Exams!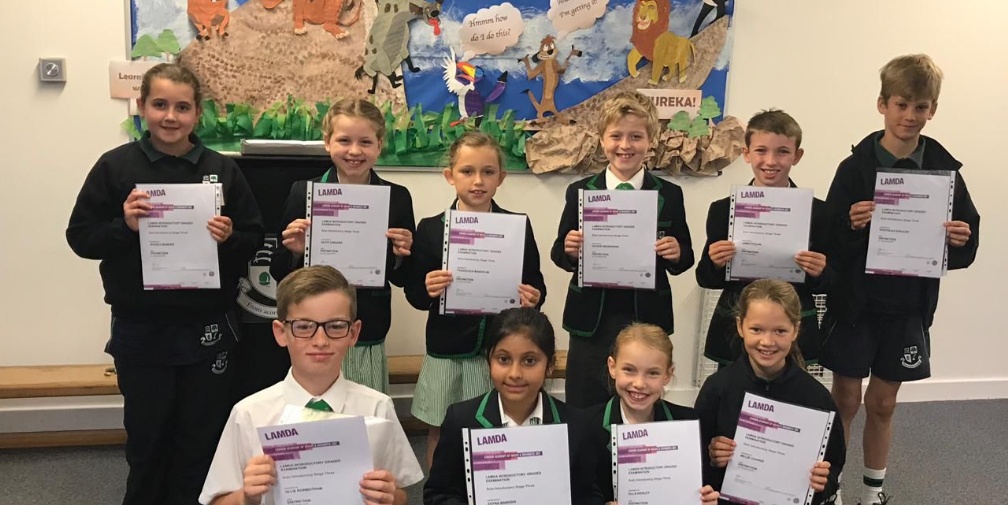 Woodlands Prep School,Great Warley celebrate 100% Distinctions in LAMDA Examination!
Our talented pupils have achieved 100% distinctions in a national examination for performing arts. Every one of the 58 candidates have achieved the highest possible mark in the nationally acclaimed LAMDA (London Academy of Music and Dramatic Arts) examination.
These latest results, mark the culmination of 6 years work, for Speech and Drama specialist, Vivienne Parker, who has seen uptake in the subject grow hugely, at a time when there is so much emphasis placed on children to perform in interviews for the best senior schools and universities.
David Bell, Headmaster said: "I am so proud of the exceptional skill and hard work these children have shown to be acknowledged with this unprecedented result. This year alone we have witnessed the strengths developed through LAMDA transferring beautifully to whole school productions, including an outstanding production of Matilda which won high acclaim at the Independent Schools Association Drama Award, winning best Musical performance."
Vivienne Parker who teaches LAMDA said: "The benefits of the programme are huge with children taking the skills they learn into public speaking and debating competitions. This is a qualification for the 21st Century and it gives our children a competitive advantage in a changing world."
Parents have been treated to a special LAMDA assembly and celebration and the future looks bright with even more children signing up for the qualification next year.